​

UAV aerial survey

is quickly becoming one of the most powerful tools for large-scale projects. If you have a vast geography to deal with, lots of critical capital assets, and not as much personnel as you'd like, aerial surveyors could be a great adjunct to your team.

As a drone surveying company, we've seen UAV aerial survey work for all kinds of clients:

​

Telecommunications & Utilities
Telecom

companies love drones as an alternative to dangerous and time-consuming pole climbs. With drones, smaller engineering teams can repair and maintain assets, evaluating which ones need service right away and what hazards might be in store.

Industrial & Manufacturing


Whether managing current assets or breaking ground on new facilities, industrial enterprises are using drones more and more. Drones can perform site inspections for environmental compliance, improve waste management, and make teams on the ground more efficient.

Construction


UAV aerial survey makes it easier to launch and monitor

construction

projects effectively. With the data provided by a drone surveying company, you can update stakeholders in one click with a visual timeline of progress. Plus, your eye in the sky can monitor inventory and help with cut and fill.

Insurance


It's not always possible for

insurance

adjusters to travel safely to a claim site. Fires, storms, and other disasters present hazards and make roads unnavigable. Drones can not only bypass these risks but even gather photographs in and around buildings deemed unsafe to enter.

Agricultural


Drone technology may well be the future of agriculture. Aerial surveyors can be used to get a complete snapshot of crops' well-being in a single quick flyover. That enhances farmers' ability to optimize soil output, control pests, and mitigate the effects of rough weather.

Municipal


Towns and cities across America utilize drone surveying companies for all the matters above. Drones are increasingly finding their place in law enforcement, providing first aid supplies, and responding to disasters when no one else can.

Eye-bot Aerial Solutions provides cutting-edge drone services to your organization without adding overhead or unnecessary costs. Our FAA certified, fully-insured team is here to help you.

To learn more,

contact us

today.
Powered by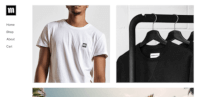 Create your own unique website with customizable templates.