Whether you're in telecom, manufacturing, or

infrastructure

, one thing stays the same: Great performance relies on great data. Without accurate, timely, and complete information, you can end up overlooking issues that cause serious problems down the road.

Until recently, gathering data meant teams spending extended time in the field.

The expertise of field technicians is important, but there are drawbacks:

Teams often have a vast geography they need to cover in limited time;
Getting the right view can be time-consuming, as with climbing utility poles;
Engineers face hazards known and unknown, especially in emergencies.




Drone inspection services

provide the solution, raising accuracy, productivity, and coverage.

---

Drone Inspection Services: Your Eye in the Sky for Unparalleled Accuracy

Eye-bot Aerial Solutions stands out among UAV service providers thanks to our expertise in drone mapping. We use the latest technology to gather a complete visual picture of your site. You can access your mapping and inspection data at a single click.

Our drone inspection services include:

​

2D Aerial Photogrammetry

The core of any drone mapping project is high-resolution photographic imagery capturing your site from every angle. Since drones can operate safely under adverse conditions, they're perfect for both routine maintenance and root cause analysis.

Aerial Video

Crisp, clear aerial video gives you a real-time view of your site's complete situation. This is a great way to brief your team on priorities and hazards before work begins. It's never been easier to handle property management tasks like vegetation encroachment monitoring.

3D Reality Mapping with CAD

Our advanced drones provide the exact dimensions and geometry of all your elements. 3D models accurate to less than an inch can be delivered directly to you in real time. CAD integration makes it simple to perform cut/fill analysis, measure stockpile volume, and optimize your operation.

Eye-bot Aerial Solutions is a FAA-certified, fully insured commercial UAV service provider. Our expert drone operators and engineers truly understand your business. There's never any equipment to buy or lease – we do it all, you get all the benefits.

To find out more or request a demo, contact

Eye-bot Aerial Solutions

today.
Powered by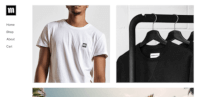 Create your own unique website with customizable templates.