​Over the last five years or so, many areas have seen an explosion in the number of aerial mapping companies. Drone mapping services are delivering huge ROI to enterprises across the country, but it's a good idea to know what to expect before you start comparing your options.

When people look for

aerial mapping companies

, they are usually interested in 3D modeling and drone mapping services for a project site. This is one of the flagship offerings of aerial photogrammetry.

So, what are the benefits you can expect?

​

Get Your Project Started Faster


With aerial photogrammetry, you can capture project site data in a fraction of the time it would take to do so at ground level. In many cases, a complete site inspection can be completed in just one day. That means one less issue to worry about at project startup.


Save on Safety and Compliance


In the hands of an expert, aerial photogrammetry tools can provide precise and complete 3D reality mapping – accurate to less than an inch. This helps you spot safety hazards that might otherwise go overlooked and accelerate the processes behind environment compliance.

Raise Efficiency with New Insights


Once 3D reality mapping is finished, the data collected works effectively with your CAD, GIS, and other enterprise software. This is especially useful in long-term projects with lots of subject matter experts working together. You can save money and get the job done faster without sacrificing quality.

Keep Stakeholders in the Loop


Believe it or not, 3D reality mapping can even be fun. Once the data has been gathered, it takes only a quick fly-by to update the picture. You can review the entire project timeline from multiple angles, seeing progress unfold before your eyes. Plus, you can send that data to anyone in one click.

Of all the aerial mapping companies out there, Eye-bot Aerial Solutions wants to be your trusted partner. Our team of experienced drone operators and engineers integrate seamlessly with your worksite operations, giving you the benefits of drone technology without adding complexity.

To learn more or get started,

contact us

today.
Powered by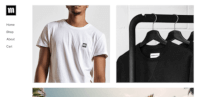 Create your own unique website with customizable templates.