Data is the driving force behind more and more of today's economy – and the importance of that data goes well beyond the office or the boardroom.

​

Large-scale infrastructure, industrial, and

telecom assets

achieve efficiency when sound data is collected and used. However, enterprises must find unique new approaches to collect accurate, complete data under challenging conditions out there in the real world.

Historically, the answer has been found in the expertise of the field technician.

​

Today, many enterprises oversee assets spread over thousands of miles. New methods need to extend the capabilities and coverage area of technician teams while reducing safety risks and controlling costs. The answer to these competing needs is the modern

UAV aerial survey.

​A UAV Aerial Survey Can Triple Your Team's Speed and Efficiency

UAV aerial survey services let you square the circle, balancing the need for ever-greater coverage with the desire to maintain an agile, highly-trained team. Aerial photogrammetry can accelerate all your data gathering efforts even under tough conditions.

Drone-based aerial photogrammetry projects let the team at Eye-bot Aerial Solutions deliver a large volume of accurate, high-res 2D images straight to your desk. It all happens in a fraction of the time a manual data-gathering operation would take.

The advantages are unparalleled:

Safety risks can be identified, protecting personnel from any hazards on the ground;
Accurate, comprehensive visual data can be collected and delivered in days or hours;
Deeper visibility into the survey site allows teams to prioritize all their on-site efforts.

Plus, your UAV aerial survey can help the team at Eye-bot compose a complete 3D reality model of your site. Not only can you benefit from accelerated data gathering, but also see that data in a processed form that engineers and other experts can work with immediately.

It's the best solution for planning, maintaining, and developing your assets.

FAA-Certified, Fully Insured UAV Service Providers Can Help Your Business

Eye-bot Aerial Solutions is a Pennsylvania-based team of drone operators and engineers. We offer the highest level of quality and customer care among UAV service providers. For more information,

contact us today

.
Powered by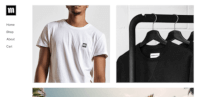 Create your own unique website with customizable templates.