Optimizing airspace through efficient use of topography is one of the biggest strategic challenges for both public and private landfill operators. In the history of the modern landfill, airspace has been the revenue engine – unlike compost or scrap, it is a sure thing.

Although that foundation hasn't changed, business conditions for landfill operators are becoming more difficult. Margins are steadily eroding as fixed costs grow. The price of diesel alone can place tremendous pressure on landfills.

​

What to do? Landfill managers know the economics of their work and rarely raise prices as a first resort. That leaves cost reduction as the key to continued success: And

UAV aerial survey

is the newest way to drive those reductions while increasing revenue potential for existing airspace.

​UAV Aerial Survey Provides a New Lever for Landfill Enhancement

Drone mapping services have made a major impact on municipal and commercial landfills around the country, and more operators are arranging UAV aerial survey pilot programs daily. At all stages of a landfill's lifecycle, drone mapping services can help.

​

For example, drone mapping services can:

Accelerate Data Collection, Accuracy, and "Freshness"


To make effective decisions about airspace usage, data should be collected on a regular basis. Sadly, manned overflights are expensive and most landfills execute them only once or twice a year. Regular UAV overflights are both affordable and effective, so no detail gets missed.

Avoid Liabilities and Compliance Issues


Good fences make good neighbors, and that's never more true than in the landfill business. With drones, you can proactively monitor environmental impact, avoiding fines and other issues. In particular, this helps avoid fence line disputes with adjoining property owners.

Increase Waste Density


Ultimately, raising waste density is the name of the game. Drone surveying helps you implement the most effective waste density improvement programs. You can add moisture, strengthen compaction, and substantially reduce airspace consumption without expanding your footprint.

At Eye-bot Aerial Solutions, our drone pilots and engineers are always prepared to get down and dirty with the best drone surveying in the waste management industry. To find out more,

schedule a consultation

today.
Powered by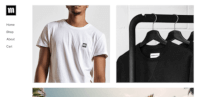 Create your own unique website with customizable templates.