You've heard about great benefits an

survey drone service

can bring to your business – but can it really save money, or is it pure cost?

​

The technology, equipment, and training behind aerial photogrammetry may seem complex, but drone mapping services open opportunities for savings you just can't secure any other way.

Let's look at just a few of the ways survey drone services can save money for your enterprise:

​

1) Accurate Pre-Construction Surveying


A

pre-construction

survey helps you develop an efficient project plan that avoids hazards and rework. An aerial survey provides a greater volume of more accurate data so you can truly make the most of the project site and its resources.

2) Easier Regulatory Compliance


Regulatory compliance drives cost in a wide range of heavy industries. With drones, you can get the information you need to achieve compliance faster and more easily. That helps control expenses while protecting you from liabilities and delays.

3) Better Inventory Management


Every time a team member has to walk away to search for tools or materials, you lose productivity. Over the course of a long project, that adds up to weeks down the drain. Drones can make inventory management more precise and convenient for everyone using a bird's eye view.

4) Faster Earthworks


Good cut and fill processes save on labor and accelerate your timeframes. With drones, you get 2D and 3D reality mapping accurate to an inch, so you always get it right the first time.

5) Effective Equipment Maintenance


Utilities like water and power firms love drones – and so do their technicians. Drone mapping services quickly pinpoint service outages while minimizing risk. That means much less climbing power poles.

6) Simpler Reporting and Project Management


Aerial photogrammetry isn't just one process, but a suite: Drones capture, process, and transmit images instantly. Any project stakeholder can receive a full visual timeline of progress.

With Eye-bot Aerial Solutions, cost is low and ROI is high: We absorb all the cost of equipment, training, FAA certification, and insurance while your business reaps the benefits. To learn more,

contact us

.
Powered by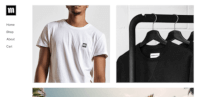 Create your own unique website with customizable templates.