​Project management is the science of keeping complex efforts moving forward on time and under budget. Modern projects thrive on data – qualitative and quantitative. But it's not enough to simply have data, which can be like an impenetrable fog.

To drive big projects to conclusion, you need clear, actionable

insights

.

Through every project stage, drone mapping services are essential to giving you information you can use. No matter the end goal, drone mapping services enhance your strategy and help you keep projects on track.

Let's consider just a few things you can do with aerial photogrammetry:

Project Start
​

UAV Aerial Survey: A comprehensive site survey is the vital first step in getting your project off the ground. Pinpoint potential regulatory issues and safety hazards so you can optimize workflow from the very beginning.


Project Underway
​

Project Timeline: Ongoing UAV aerial survey flights provide precise 2D and 3D data for reality mapping. With the touch of a button, you can review project progress over time from the comfort of your office.
Cut and Fill Calculations: Clarity on cut and fill is essential for earthworks projects. It's never been easier to achieve certainty on your calculations. No more going over the figures by hand – a notoriously error-prone process.
Inventory Management: Inventory insights can now be communicated at a glance. Your team can spend less time looking for necessary supplies and more time on job at hand. During the average project, that could shave days off your timeline.

Conclusion and Beyond
​

Maintenance and Monitoring: Regular maintenance helps you secure world-class uptime for your assets. Aerial photogrammetry helps you spot maintenance issues before they become crucial, helping you allocate personnel for a quick resolution.
Disaster Response: The worst-case scenario: A fire, flood, or other disaster strikes and puts your hard work in peril. Drones can go where your team can't, even just hours after the disaster. That makes for faster remediation while keeping personnel safe.

​Project managers can do their best work when they have the power of drone mapping services on their side. To find out more, contact

Eye-bot Aerial Solutions

.
Powered by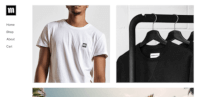 Create your own unique website with customizable templates.