Drone inspection services can save large enterprises millions when it's time to repair, update, or extend

infrastructure

. But: Few utilities want to integrate UAV services into their long-term payroll.

​

For them, it's contract drone mapping services – like Eye-bot Aerial Solutions – to the rescue.

Here's why the biggest utilities look to contractors when they need aerial mapping services:

They can harness the latest drone technology without investing in equipment or training;
They can easily meet unexpected demands for drone inspection services in any project;
They can rely on the top professional standards and certification in the drone industry.

​The question remains – can outside

drone inspection

services really provide the seamless service and flexibility you would expect in-house?

Our team incorporates the best in project management so we can adapt to the changing needs of your project, develop the right approach, and execute quickly.

No matter how big your job, we have a proven process:

Requirements Gathering


With our diverse expertise, we've likely worked on projects similar to yours for peer enterprises in your industry. We will meet with your project leaders and stakeholders on the ground, then devise the most effective way to reach your objectives.

Loadout


Every worksite is different. Luckily, our engineers can customize equipment for any environment. At a recent job, our entire team trained to upgrade our flight skills to handle an underground area with limited flight space and visibility. We do whatever it takes.

Aerial Mapping


With aerial mapping overflights, you get comprehensive visual data on your entire project site. Our drones are equipped with top-quality image capture and processing capabilities to furnish fully accurate data to within an inch. Even with miles of terrain to cover, the process usually takes one day.

Ongoing Support


The sky is the limit once you have your data. You can visualize your progress with a project timeline using 3D reality mapping, send the raw data to your team, or update your client at the click of a mouse. We're always available for further flights as needed.

For the best UAV services,

contact

Eye-bot Aerial Solutions today.
Powered by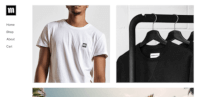 Create your own unique website with customizable templates.