A drone is one of the most valuable tools you can have in planning and managing large projects.

While many people show interest in an "aerial survey drone" online, there's actually no category of drones called by the name "aerial survey drone" in drone terminology used by professionals. That creates some confusion in getting accurate information.

Any appropriately equipped drone can perform

aerial surveys

, given the right expertise.

​

Still, it's vital to remember there are strict federal regulations on aerial photogrammetry and drone mapping services. Compliance is essential to protect your interests.

​Understanding the Regulatory Environment When a Drone Performs Aerial Surveys

The Federal Aviation Administration monitors commercial and consumer drones. Many of its rules are essential for safety, but they present challenges in using aerial photogrammetry.

Drone Mapping Services Must Be Performed Within Line of Sight


Although a properly outfitted drone could fly for thousands of miles, the commercial drone pilot is required to be able to see it at all times. First-person cameras aren't enough, so project logistics must be carefully planned out.

Operation is Permitted Only in Daylight or Twilight Hours


True, some drones have advanced thermal imaging capabilities that let them operate in full darkness. In general, though, commercial operations must take place in daylight.

Unmanned Aerial Vehicles Must Weigh 55 Pounds or Less


Accurate drone mapping services require a powerful camera rig and excellent image processing. Any equipment adds to a drone's weight, so configuration must be customized to project needs. Top speed and altitude should are also limited to 100 mph and 400 feet, respectively.

Selecting a Provider for Drone Mapping Services


FAA regulations are complex, but they provide the template to ensure a drone is always operated according to the highest professional standards when performing aerial surveys.

To choose an aerial photogrammetry team, make sure:

You're working with fully-certified, insured drone experts.
Your team has done similar projects within your industry.
The equipment used is tailored to your exact requirements.

​

Project success is easy when you work with trusted pros who handle compliance for you. To learn more,

contact Eye-bot Aerial Solutions

today.
Powered by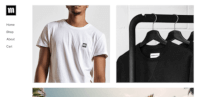 Create your own unique website with customizable templates.