Technicians have a challenging – and often dangerous – job.

In telecom, technicians brave difficult conditions to climb utility poles for repair work. The extent of a problem may not be clear until they've gone the distance. Weather conditions and other external factors can present unexpected hazards.

When technicians must work in the wake of disaster, the situation is even more perilous.
​
A fall or other accident can lead to life-changing injury. It also presents serious liability issues for companies that employ them. Drone mapping services make it easier to protect workers' safety – while actually increasing service quality and coverage area.

Drone Mapping Services: The Key to Reducing Worksite Hazards

Workplace dangers come in all forms – from damaged utility poles to debris and unstable terrain. Until recently, time-consuming inspections were the most common way to evaluate a site. Often performed under adverse conditions, this process produces unreliable information.

Drone mapping services offer the solution:

High-resolution aerial imagery and 3D mapping produce accurate insights on the scene;
Drone inspections can be performed any time while personnel remain out of harm's way;
Drones can pinpoint and verify hazards like structural weaknesses and mechanical faults.



At Eye-bot Aerial Solutions, our drone operators are experts at producing high-resolution aerial imagery to meet exacting specifications. Our precision drone mapping services save time and money by equipping your technicians with the knowledge that will help them get the job done right – and safely.

By Working Together, Drones Enhance Technician Efficiency

Used correctly, drone technology is a versatile and powerful tool that enables technicians to do their best work. The convenience and high-quality data drones provide can raise teams' morale and productivity – especially when they have a large service area to cover.

​

Eye-bot Aerial Solutions is dedicated to providing you all the advantages of today's latest drone innovations. Our expert drone pilots and engineers have what it takes to support your technicians and deliver the data you need. Plus, there's never any equipment to buy or lease.

It's easy to get started. Contact Eye-bot Aerial Solutions to schedule a free consultation.
Powered by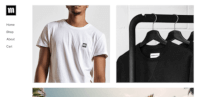 Create your own unique website with customizable templates.