Monitoring and optimizing your assets is essential to superior

telecom

performance. Meeting service level commitments means having accurate, complete data. Extending your technicians' reach is crucial.

​

Aerial imaging services are the key to simplifying workflow and raising productivity.

​Drone Aerial Imaging Services Make Your Enterprise More Effective

There's a reason why the complete view of anything is called the "bird's eye view."

​

Drones give you the ability to quickly survey a large area and uncover factors that need prompt attention. Used right, drones can save companies millions of dollars.

An aerial photogrammetry drone can help with hazard mitigation, business continuity, compliance, and more. They're especially useful in telecom, where slight variations between towers make a huge difference.

Complete drone aerial imaging services usually include a combination of 2D and 3D imagery.

3d reality Modeling with CAD Integration


3D reality modeling gives you access to the complete geometry of your assets, accurate to about an inch. At a single click, 3D models go direct from our experts to your desk. Full CAD integration means you can take action on antenna realignment faster. Accurate 3d models are the fastest way to start on structural analysis of your towers. Our drones can be quickly dispatched to find the root cause of an issue, even after a disaster. Thermal imaging technology means we can even perform night flights.

3D Modeling Makes Telecom Enterprises Faster and More Competitive


High-res 2D imaging is versatile, but 3D modeling is the true game-changer.

3D modeling is already used in the planning and construction of telecom assets. With drones, it can easily be extended to cover ongoing operations.

You already know a fractional adjustment in your equipment can make a huge difference for end users. At Eye-bot, we use a "timeline" of 3D models so you can recognize relevant changes and prevent service degradation.

Not all drone aerial mapping companies understand the needs of telecom firms. It's important to work with an FAA-certified, fully insured team where benefits of drone data far outweigh implementation costs.

For a free quote,

contact us

today.
Powered by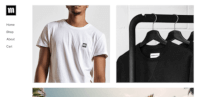 Create your own unique website with customizable templates.