​In the wake of Hurricanes Harvey and Irma, millions of people need help.
​
As linemen, rescue workers, and insurance agents move into the disaster area, safety is the top priority. Restoring shattered communities and providing people with the help they need means understanding the damage and the active hazards that are still out there.

At Eye-bot Aerial Solutions, we believe that we have a role to play alongside the brave men and women who are going to extraordinary lengths to help others put their lives back together.

Drones have been involved in disaster response and rescue efforts for years – but there has never been anything like the massive deployment that is now underway.

At this tough time when everyone is working together, our team wants municipalities, insurance agencies, telecoms, and others in the relief effort to understand how we can help.

Our teams can perform disaster recovery services:

Utility and Telecom Asset Inspection


Many thousands of linemen from throughout the country are hard at work in Florida. Because of our ability to deliver high-res aerial photography and precise 3D reality mapping, we can help them assess equipment anywhere in the crisis zone. That includes complete, accurate intelligence on transmission lines and utility poles before any climbing is attempted.

Residential Damage Assessment


To accelerate claims processing, insurance adjusters need detailed information on damages. Eye-bot Aerial Solutions can perform fly-over operations to assess structural damage, including roof damage, in areas that are currently unreachable on foot. Precision imagery can be delivered to your office at the touch of a button, so claims never need to be delayed.

Search and Rescue


Even today, there are still those who may need immediate help to get out of a dangerous situation. Eye-bot Aerial Solutions has been proud to see how drone services companies throughout the U.S. are working with law enforcement to make communities in need that much safer.

​

Our drone engineers and pilots are eager to put their talents to work in disaster recovery. If you know a good way for us to help the cause,

please reach out

to us right away.
Powered by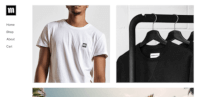 Create your own unique website with customizable templates.