​When it comes to

construction

, the capacity to perform UAV aerial survey operations throughout the project lifecycle is a game-changer. Aerial photogrammetry is transforming how construction firms plan, execute, and learn from their ongoing work.


Let's consider how drone mapping makes a difference:

1) Fewer Unexpected Surprises

Performing UAV aerial survey on a prospective project site can help you avoid unpleasant issues later. Aerial surveys often uncover risks that could be overlooked until late in construction. Plus, you can hit the ground running, knowing how to maximize efficiency at your site from Day

​2) Cheaper Day-to-Day Operations

Pound for pound, drone overflight is the least costly way to gather critical data about your site. Many contractors use drone data to predict maintenance and inventory needs, reducing on-site delays. By leveraging drones in project management, you can often field smaller teams.

3) More Accurate Project Tracking

Through regular UAV aerial survey, you can get complete 2D and 3D mapping data from your project site. This gives you a remarkable way to review projects and prioritize efforts. You even see a complete visual timeline that you can rewind, fast forward, or share with stakeholders.

4) Safer Work Sites

A UAV aerial survey can support your company's drive toward zero reportable safety incidents. Drones see things humans miss, identifying hazards before they can present a problem to your crew. Plus, it's easy to get visual documentation for insurance claims.

5) Better Reporting and Compliance

The best UAV service providers ensure all the data you get from drones is truly available at one click of a mouse. Keep clients in the loop – sending them individual images, panoramic views, or the whole visual timeline – and forward survey results to your regulatory experts instantly.

​Aerial Photogrammetry is the Future of Construction

Picking the right UAV service providers for construction is essential. Eye-bot Aerial Solutions stands out as one of the few aerial mapping companies that truly understands construction, integrating seamlessly into your business.

We ensure drone technology translates to results – on time and under budget.

​

To learn more,

contact us

today.

As drones become more sophisticated, drone mapping services are replacing the old gold standard, satellite imagery.
​
Satellites have a unique place in history – who can forget the first time they saw a satellite photo of the beautiful blue Earth? When it comes to high resolution aerial imagery for enterprises, however, they are old news. Today's drone mapping services can produce even better results faster and cheaper than ever.

For both 2D and 3D mapping, drones have unbeatable advantages:

1) Drone Services Benefits far outweigh Cost


As anyone who has tried it knows, leasing satellite bandwidth for aerial photography is an exhaustive process. One-time projects, or even those lasting "just a few" months, virtually never find affordable rates. After crunching the numbers,

even the Pentagon

found it too pricey.

Other equipment and professional services can be used, of course – generating images that can be stitched together into a 2D panorama or 3D map with the right software. Only drones provide the capacity to capture and process the data all in one step, however, cutting costs substantially.

2) Drones Are Equal to or More Accurate than Other Options


Wielded by professionals, drones can create 3D reality models and maps accurate to less than an inch. Drone inspection services make it possible to identify mechanical problems quickly, even after weather disasters or other conditions that make a site too hazardous for direct inspection. This makes drones great for construction, insurance, and many other industries.

3) Drones Deploy Faster and Update Intelligence More Easily


Project managers love drone mapping services because they can help track complex processes over time. For example, you can manage inventory, plan cut/fill operations for earthworks, or simply watch the project unfold through a 3D timeline updated at the click of a mouse.

A slight discrepancy in data at the beginning of your project can end up costing months of your time and millions of dollars down the line. Let the drone technology experts at Eye-bot Aerial Solutions help you get the facts from start to finish.

​

For more information or to request a quote,

contact us today

.
Powered by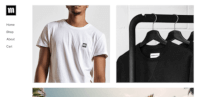 Create your own unique website with customizable templates.