A drone is one of the most valuable tools you can have in planning and managing large projects.

While many people show interest in an "aerial survey drone" online, there's actually no category of drones called by the name "aerial survey drone" in drone terminology used by professionals. That creates some confusion in getting accurate information.

Any appropriately equipped drone can perform

aerial surveys

, given the right expertise.

​

Still, it's vital to remember there are strict federal regulations on aerial photogrammetry and drone mapping services. Compliance is essential to protect your interests.

​Understanding the Regulatory Environment When a Drone Performs Aerial Surveys

The Federal Aviation Administration monitors commercial and consumer drones. Many of its rules are essential for safety, but they present challenges in using aerial photogrammetry.

Drone Mapping Services Must Be Performed Within Line of Sight


Although a properly outfitted drone could fly for thousands of miles, the commercial drone pilot is required to be able to see it at all times. First-person cameras aren't enough, so project logistics must be carefully planned out.

Operation is Permitted Only in Daylight or Twilight Hours


True, some drones have advanced thermal imaging capabilities that let them operate in full darkness. In general, though, commercial operations must take place in daylight.

Unmanned Aerial Vehicles Must Weigh 55 Pounds or Less


Accurate drone mapping services require a powerful camera rig and excellent image processing. Any equipment adds to a drone's weight, so configuration must be customized to project needs. Top speed and altitude should are also limited to 100 mph and 400 feet, respectively.

Selecting a Provider for Drone Mapping Services


FAA regulations are complex, but they provide the template to ensure a drone is always operated according to the highest professional standards when performing aerial surveys.

To choose an aerial photogrammetry team, make sure:

You're working with fully-certified, insured drone experts.
Your team has done similar projects within your industry.
The equipment used is tailored to your exact requirements.

​

Project success is easy when you work with trusted pros who handle compliance for you. To learn more,

contact Eye-bot Aerial Solutions

today.

​Project management is the science of keeping complex efforts moving forward on time and under budget. Modern projects thrive on data – qualitative and quantitative. But it's not enough to simply have data, which can be like an impenetrable fog.

To drive big projects to conclusion, you need clear, actionable

insights

.

Through every project stage, drone mapping services are essential to giving you information you can use. No matter the end goal, drone mapping services enhance your strategy and help you keep projects on track.

Let's consider just a few things you can do with aerial photogrammetry:

Project Start
​

UAV Aerial Survey: A comprehensive site survey is the vital first step in getting your project off the ground. Pinpoint potential regulatory issues and safety hazards so you can optimize workflow from the very beginning.


Project Underway
​

Project Timeline: Ongoing UAV aerial survey flights provide precise 2D and 3D data for reality mapping. With the touch of a button, you can review project progress over time from the comfort of your office.
Cut and Fill Calculations: Clarity on cut and fill is essential for earthworks projects. It's never been easier to achieve certainty on your calculations. No more going over the figures by hand – a notoriously error-prone process.
Inventory Management: Inventory insights can now be communicated at a glance. Your team can spend less time looking for necessary supplies and more time on job at hand. During the average project, that could shave days off your timeline.

Conclusion and Beyond
​

Maintenance and Monitoring: Regular maintenance helps you secure world-class uptime for your assets. Aerial photogrammetry helps you spot maintenance issues before they become crucial, helping you allocate personnel for a quick resolution.
Disaster Response: The worst-case scenario: A fire, flood, or other disaster strikes and puts your hard work in peril. Drones can go where your team can't, even just hours after the disaster. That makes for faster remediation while keeping personnel safe.

​Project managers can do their best work when they have the power of drone mapping services on their side. To find out more, contact

Eye-bot Aerial Solutions

.
Powered by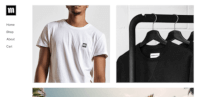 Create your own unique website with customizable templates.