Wondering about the terminology of drone services? It can seem complex, but it boils down to a few key terms. Use this handy guide to figure it all out.

Unmanned Aerial Vehicle (UAV)

The most general term for all drones, including remote-controlled drones and those operated by onboard computer. These days, it's used less often in favor of "drone" or application-specific terms.

Quadcopter Drone

A quadcopter drone is an unmanned helicopter with four rotors. To optimize balance, they are set at equal distances from one another. Quadcopters are distinctive from the more common drones that resemble a small airplane. Each type of drone excels in different situations.
​

Aerial Photography

Any drone with the proper equipment can be used for aerial photography. An aerial photography kit usually includes a high-resolution camera and software platform capable of capturing, retaining, and processing the images – in many cases, delivering them instantly to the client.

Drone Mapping Services


Drone mapping services are performed by capturing high-resolution 2D or 3D images of a current or proposed worksite. Aerial mapping can provide complete 3D details accurate to less than an inch. Full 3D reality mapping data is compatible with CAD and GIS applications.

Timeline
A visual, chronological view of a project site clients access using the 2D and 3D mapping data provided by drones. This allows them to monitor progress and find opportunities for more efficient planning and operations.
Drone Pilot
A drone pilot or drone operator is an expert who has developed advanced skills in maneuvering drones and using their capabilities under tough, real-world conditions. At Eye-bot Aerial Solutions, all of our drone pilots have years of experience.
Drone Engineer
A drone engineer is someone with a background in mechanical sciences, aerospace, or allied fields who knows how to build and optimize drones. Our in-house team allows us to customize aerial hardware for each project at no additional cost to the client.
At Eye-bot Aerial Solutions, our staff combines drone expertise with a passion for finding the best ways to meet our clients' needs using today's technology. To find out more, just contact us today.
Powered by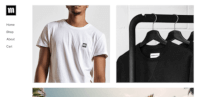 Create your own unique website with customizable templates.