Power & Utilities

companies rely on the best technology to deliver superior service. As networks get bigger and more complex, even experienced technicians need to be equipped with excellent tools to unlock their full potential.

​

Drone inspection services are an eye in the sky that can make teams more efficient.

​Why Drone Inspection Services Work – Even for Smaller Technician Teams

Climbing utility poles for direct inspection is one of the most important things technicians do.

It can also be dangerous and time-consuming!

A single slip on a utility pole can take a technician out of action for months. Not only does this do serious harm to an important expert in your company, but it can end in all kinds of liability.

Even under the best conditions, climbing a utility pole will always carry some risk.

Drone inspection

services can make things easier for everyone:

Drones can provide high-res photography of utility poles for early problem detection;
Drones can generate accurate 3D reality models with precise geography of all assets;
Drones can identify unexpected hazards that any on-site inspection should plan around.

With accurate, real-time data delivered direct to your desk, drone inspection services make any maintenance task or emergency response easier.

That lets you maximize productivity, even in smaller teams.

Drones won't replace the need to occasionally climb utility poles. When you have to, though, you'll know you're armed with the best information available.

Make Commercial Drones Part of Your Service StrategyFaster problem resolution with fewer dangers is the promise of the drone age.

Eye-bot Aerial Solutions makes it easy to incorporate drones into your business. We are an FAA-certified and fully insured provider of services using commercial drones.

Concerned about aerial photography prices? Don't be.

Our expert drone engineers and operators deploy drones quickly and safely to meet your needs. Because we handle all equipment and training expenses, we can offer services at a fraction of the cost it would take to start your own drone fleet.

Once you get started, our team is always standing by to help.

​

For more information on aerial photography prices,

contact us

today.

---

Monitoring and optimizing your assets is essential to superior

telecom

performance. Meeting service level commitments means having accurate, complete data. Extending your technicians' reach is crucial.

​

Aerial imaging services are the key to simplifying workflow and raising productivity.

​Drone Aerial Imaging Services Make Your Enterprise More Effective

There's a reason why the complete view of anything is called the "bird's eye view."

​

Drones give you the ability to quickly survey a large area and uncover factors that need prompt attention. Used right, drones can save companies millions of dollars.

An aerial photogrammetry drone can help with hazard mitigation, business continuity, compliance, and more. They're especially useful in telecom, where slight variations between towers make a huge difference.

Complete drone aerial imaging services usually include a combination of 2D and 3D imagery.

3d reality Modeling with CAD Integration


3D reality modeling gives you access to the complete geometry of your assets, accurate to about an inch. At a single click, 3D models go direct from our experts to your desk. Full CAD integration means you can take action on antenna realignment faster. Accurate 3d models are the fastest way to start on structural analysis of your towers. Our drones can be quickly dispatched to find the root cause of an issue, even after a disaster. Thermal imaging technology means we can even perform night flights.

3D Modeling Makes Telecom Enterprises Faster and More Competitive


High-res 2D imaging is versatile, but 3D modeling is the true game-changer.

3D modeling is already used in the planning and construction of telecom assets. With drones, it can easily be extended to cover ongoing operations.

You already know a fractional adjustment in your equipment can make a huge difference for end users. At Eye-bot, we use a "timeline" of 3D models so you can recognize relevant changes and prevent service degradation.

Not all drone aerial mapping companies understand the needs of telecom firms. It's important to work with an FAA-certified, fully insured team where benefits of drone data far outweigh implementation costs.

For a free quote,

contact us

today.

Whether you're in telecom, manufacturing, or

infrastructure

, one thing stays the same: Great performance relies on great data. Without accurate, timely, and complete information, you can end up overlooking issues that cause serious problems down the road.

Until recently, gathering data meant teams spending extended time in the field.

The expertise of field technicians is important, but there are drawbacks:

Teams often have a vast geography they need to cover in limited time;
Getting the right view can be time-consuming, as with climbing utility poles;
Engineers face hazards known and unknown, especially in emergencies.




Drone inspection services

provide the solution, raising accuracy, productivity, and coverage.

---

Drone Inspection Services: Your Eye in the Sky for Unparalleled Accuracy

Eye-bot Aerial Solutions stands out among UAV service providers thanks to our expertise in drone mapping. We use the latest technology to gather a complete visual picture of your site. You can access your mapping and inspection data at a single click.

Our drone inspection services include:

​

2D Aerial Photogrammetry

The core of any drone mapping project is high-resolution photographic imagery capturing your site from every angle. Since drones can operate safely under adverse conditions, they're perfect for both routine maintenance and root cause analysis.

Aerial Video

Crisp, clear aerial video gives you a real-time view of your site's complete situation. This is a great way to brief your team on priorities and hazards before work begins. It's never been easier to handle property management tasks like vegetation encroachment monitoring.

3D Reality Mapping with CAD

Our advanced drones provide the exact dimensions and geometry of all your elements. 3D models accurate to less than an inch can be delivered directly to you in real time. CAD integration makes it simple to perform cut/fill analysis, measure stockpile volume, and optimize your operation.

Eye-bot Aerial Solutions is a FAA-certified, fully insured commercial UAV service provider. Our expert drone operators and engineers truly understand your business. There's never any equipment to buy or lease – we do it all, you get all the benefits.

To find out more or request a demo, contact

Eye-bot Aerial Solutions

today.
Powered by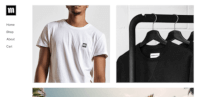 Create your own unique website with customizable templates.