​

UAV aerial survey

is quickly becoming one of the most powerful tools for large-scale projects. If you have a vast geography to deal with, lots of critical capital assets, and not as much personnel as you'd like, aerial surveyors could be a great adjunct to your team.

As a drone surveying company, we've seen UAV aerial survey work for all kinds of clients:

​

Telecommunications & Utilities
Telecom

companies love drones as an alternative to dangerous and time-consuming pole climbs. With drones, smaller engineering teams can repair and maintain assets, evaluating which ones need service right away and what hazards might be in store.

Industrial & Manufacturing


Whether managing current assets or breaking ground on new facilities, industrial enterprises are using drones more and more. Drones can perform site inspections for environmental compliance, improve waste management, and make teams on the ground more efficient.

Construction


UAV aerial survey makes it easier to launch and monitor

construction

projects effectively. With the data provided by a drone surveying company, you can update stakeholders in one click with a visual timeline of progress. Plus, your eye in the sky can monitor inventory and help with cut and fill.

Insurance


It's not always possible for

insurance

adjusters to travel safely to a claim site. Fires, storms, and other disasters present hazards and make roads unnavigable. Drones can not only bypass these risks but even gather photographs in and around buildings deemed unsafe to enter.

Agricultural


Drone technology may well be the future of agriculture. Aerial surveyors can be used to get a complete snapshot of crops' well-being in a single quick flyover. That enhances farmers' ability to optimize soil output, control pests, and mitigate the effects of rough weather.

Municipal


Towns and cities across America utilize drone surveying companies for all the matters above. Drones are increasingly finding their place in law enforcement, providing first aid supplies, and responding to disasters when no one else can.

Eye-bot Aerial Solutions provides cutting-edge drone services to your organization without adding overhead or unnecessary costs. Our FAA certified, fully-insured team is here to help you.

To learn more,

contact us

today.

Optimizing airspace through efficient use of topography is one of the biggest strategic challenges for both public and private landfill operators. In the history of the modern landfill, airspace has been the revenue engine – unlike compost or scrap, it is a sure thing.

Although that foundation hasn't changed, business conditions for landfill operators are becoming more difficult. Margins are steadily eroding as fixed costs grow. The price of diesel alone can place tremendous pressure on landfills.

​

What to do? Landfill managers know the economics of their work and rarely raise prices as a first resort. That leaves cost reduction as the key to continued success: And

UAV aerial survey

is the newest way to drive those reductions while increasing revenue potential for existing airspace.

​UAV Aerial Survey Provides a New Lever for Landfill Enhancement

Drone mapping services have made a major impact on municipal and commercial landfills around the country, and more operators are arranging UAV aerial survey pilot programs daily. At all stages of a landfill's lifecycle, drone mapping services can help.

​

For example, drone mapping services can:

Accelerate Data Collection, Accuracy, and "Freshness"


To make effective decisions about airspace usage, data should be collected on a regular basis. Sadly, manned overflights are expensive and most landfills execute them only once or twice a year. Regular UAV overflights are both affordable and effective, so no detail gets missed.

Avoid Liabilities and Compliance Issues


Good fences make good neighbors, and that's never more true than in the landfill business. With drones, you can proactively monitor environmental impact, avoiding fines and other issues. In particular, this helps avoid fence line disputes with adjoining property owners.

Increase Waste Density


Ultimately, raising waste density is the name of the game. Drone surveying helps you implement the most effective waste density improvement programs. You can add moisture, strengthen compaction, and substantially reduce airspace consumption without expanding your footprint.

At Eye-bot Aerial Solutions, our drone pilots and engineers are always prepared to get down and dirty with the best drone surveying in the waste management industry. To find out more,

schedule a consultation

today.

​Drone mapping services are revolutionizing industrial project management by giving PMs a "bird's-eye view" of their entire project site. That not only provides useful, actionable data, but all the visual context they need to communicate with stakeholders and orchestrate operations.

From humble beginnings,

aerial photogrammetry

is fast becoming a solution to some of the most vexing project management challenges. That's especially true for large, complex projects that span vast geographies – traditionally some of the toughest to bring in on time and under budget.

​

Drone mapping services can:

Accelerate Project Startup


Aerial photogrammetry provides complete information about your project site from the start so you can avoid unwanted surprises later on. That supports sound, safe

construction

that passes every test – from breaking ground to final inspection.

Simplify Environmental Compliance


Industrial projects navigate a complex web of environmental safety standards. Drone mapping services are the key to establishing practices aligned with your unique needs. You can monitor environmental impact and demonstrate compliance with ease.

Ensure Safety for Team Members


Safety is essential for industrial projects. You want everyone to do their best and go home at the end of the day safe and sound. Weather, natural disasters, wildlife, and more all contribute to risk. With drone mapping services, those hazards don't go unseen.

Improve Day-to-Day Operations


Aerial photogrammetry can supply valuable information to teams on the ground. For example, drone overflights can keep track of inventory so resources are less likely to be misplaced or go accounted for. That means less searching and more doing.

Enhance Reporting Accuracy


The best UAV service providers synthesize aerial photogrammetry data into a total picture of your project. That can be reviewed from beginning to end in the form of a visual timeline you can share with any stakeholder at the push of a button.

All industrial projects have challenges, but overcoming them – and even foreseeing them in advance – has never been easier than it is with drone mapping services. All around the United States, construction firms, utilities, and telecoms have already saved billions.

To learn more,

contact Eye-bot Aerial Solutions

today.
Powered by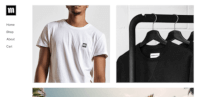 Create your own unique website with customizable templates.