Drone inspection services are making life easier in the telecommunications industry.
​
From the field technician to the executive board, everyone benefits from the high-quality data you can capture using aerial photogrammetry. Enterprises using an industrial drone service can lower their maintenance costs, accelerate their big projects, and react to changes fast.

​6 Ways Drone Inspection Services are Changing Telecom

1) Simpler Downtime Response
​

There may be thousands of miles of

transmission lines

in your network, but you can accurately pinpoint problems with drone inspection services. That helps you meet tough service level commitments.

2) Faster Equipment Maintenance


Regular monitoring with an industrial drone service can alert you to the first signs that capital equipment needs servicing. This lets you deploy teams proactively and strive for higher uptime.

3) Easier Site Inspections


Site inspections are key to regulatory compliance and worksite safety. Aerial photogrammetry can reach places your team can't, letting you simplify and streamline inspection processes.

4) Safer Disaster Response


Under dangerous conditions, drones really shine. By identifying active hazards, they can protect life and property within hours after a disaster, all while helping you get critical systems back online.

5) Accurate Insurance Processing


When damage is unavoidable, quick

insurance

processing makes things right. Aerial photogrammetry can document problems and send high-res photos right to your office.

6) Quicker Project Planning


Today's

telecom

never stands still. Aerial photogrammetry is your eye in the sky – in expert hands, it provides complete 3D reality mapping so new project planning is a snap.

Drone inspection services are making it easier than ever to get world-class performance out of regional and nationwide telecom networks. With data touching on every aspect of your operations, it's simple to synthesize strategies that optimize and expand your assets.

At Eye-bot Aerial Solutions, we're excited to be a part of the telecom industry transformation in the Drone Age. Our UAV pilots and engineers deliver the full power of drone technology to your doorstep – professional service with no overhead or hassle.

For more information,

contact Eye-bot Aerial Solutions

today.
Powered by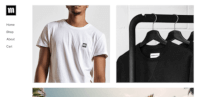 Create your own unique website with customizable templates.