​Aerial photogrammetry makes it easier to plan and execute projects across a vast geography, so UAV aerial survey technology is being embraced by all kinds of industries.

This is just a brief sample of some enterprises partnering with UAV service providers:

Utilities


With high-value assets scattered over thousands of miles,

utilities

are a natural fit for UAV aerial survey. It's never been easier to see where maintenance is needed and get to the root cause of problems. It's safer, too: With an eye in the sky, climbing power poles becomes much rarer.

Construction Companies


Construction brands love aerial photogrammetry for all kinds of reasons.

Construction

projects can get off the ground faster thanks to efficient, accurate site surveys. Plus, reporting is easier than ever due to 3D project timelines that can be sent to anyone with one click.

Telecommunications Firms
Telecoms

of all sizes are using UAV service providers to make day-to-day work safer and more efficient. With drones, even smaller teams of technicians can effectively cover and maintain a much larger geographical area – and pinpoint slight misalignments that affect equipment performance.

Insurance Companies
Insurance

companies often need to judge claims in the wake of serious weather events. It may not be possible for adjusters to examine disaster scenes, but drones can. Precise aerial photogrammetry can be performed safely in and around damaged structures even after a devastating fire or storm.

Municipal Governments


UAV aerial survey is transforming the way first-responders do their work when seconds count. Drones can be used to find people lost in tough terrain like mountains or forests – and even deliver emergency medical supplies if roads are impassable. This use of drones is sure to grow fast.

As one of Pennsylvania's top UAV service providers, Eye-bot Aerial Solutions is proud to be part of this exciting shift. We are an FAA-certified, fully-insured commercial drone service provider with the experience to meet the demanding needs of the biggest organizations. Our clients get all the advantages of cutting-edge drones with none of the hassle.

​

To find out more or get started,

contact

Eye-bot Aerial Solutions today.
Powered by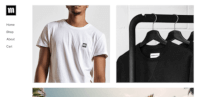 Create your own unique website with customizable templates.