​When it comes to

construction

, the capacity to perform UAV aerial survey operations throughout the project lifecycle is a game-changer. Aerial photogrammetry is transforming how construction firms plan, execute, and learn from their ongoing work.


Let's consider how drone mapping makes a difference:

1) Fewer Unexpected Surprises

Performing UAV aerial survey on a prospective project site can help you avoid unpleasant issues later. Aerial surveys often uncover risks that could be overlooked until late in construction. Plus, you can hit the ground running, knowing how to maximize efficiency at your site from Day

​2) Cheaper Day-to-Day Operations

Pound for pound, drone overflight is the least costly way to gather critical data about your site. Many contractors use drone data to predict maintenance and inventory needs, reducing on-site delays. By leveraging drones in project management, you can often field smaller teams.

3) More Accurate Project Tracking

Through regular UAV aerial survey, you can get complete 2D and 3D mapping data from your project site. This gives you a remarkable way to review projects and prioritize efforts. You even see a complete visual timeline that you can rewind, fast forward, or share with stakeholders.

4) Safer Work Sites

A UAV aerial survey can support your company's drive toward zero reportable safety incidents. Drones see things humans miss, identifying hazards before they can present a problem to your crew. Plus, it's easy to get visual documentation for insurance claims.

5) Better Reporting and Compliance

The best UAV service providers ensure all the data you get from drones is truly available at one click of a mouse. Keep clients in the loop – sending them individual images, panoramic views, or the whole visual timeline – and forward survey results to your regulatory experts instantly.

​Aerial Photogrammetry is the Future of Construction

Picking the right UAV service providers for construction is essential. Eye-bot Aerial Solutions stands out as one of the few aerial mapping companies that truly understands construction, integrating seamlessly into your business.

We ensure drone technology translates to results – on time and under budget.

​

To learn more,

contact us

today.
Powered by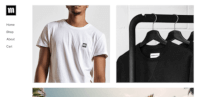 Create your own unique website with customizable templates.