Drone mapping services facilitate effective project management by getting right to the heart of success – accurate data.

Drone inspection services

furnish data more quickly than any other solution available today, including legacy solutions most enterprises have used for decades.

​Let's take a look at how a high resolution aerial survey helps your project pick up the pace:

Refresh Your Data When You Need It
​

A UAV service can survey an entire job site far faster than a ground-based survey team, fixed-wing craft, or helicopter. These traditionally take 6-8 weeks to complete their work – by that time, your entire situation could change. Drone mapping services can refresh project site data in as little as one day, letting you update the big picture whenever you need to.

Greater Accuracy Means Less Rework


The highly sophisticated imaging equipment on a modern drone sacrifices nothing when it comes to accuracy – it's just as good as being there in person. What's more, drone inspection services are simply more efficient in a large or hazardous site: They can be programmed to automatically adapt to the most efficient route and go where other equipment simply can't.

Industry's Fastest Data Processing


The patchwork of images from a conventional survey team could take weeks to put into a useful form. High resolution aerial survey not only provides exceptional image quality, but the ability to bring it all together quickly. With simultaneous image capture and processing, you'll get a visual timeline of your project's entire history at the click of a mouse.

UAV service helps you avoid the delays and cost overruns that so often derail a complex, high-stakes project. Not only that, but drone mapping services tend to be more cost-effective than any of the alternatives you might name, especially long-term.

At Eye-bot Aerial Solutions, our drone pilots and engineers take on all the costs associated with equipment, licensure, and training. After a brief consultation and setup, we're ready to integrate seamlessly into your operations and act as your eye in the sky whenever you need us.

To find out more or get started,

contact us

today.
Powered by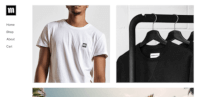 Create your own unique website with customizable templates.